Ehnote Care: A Digital Companion To Elevate Patient Engagement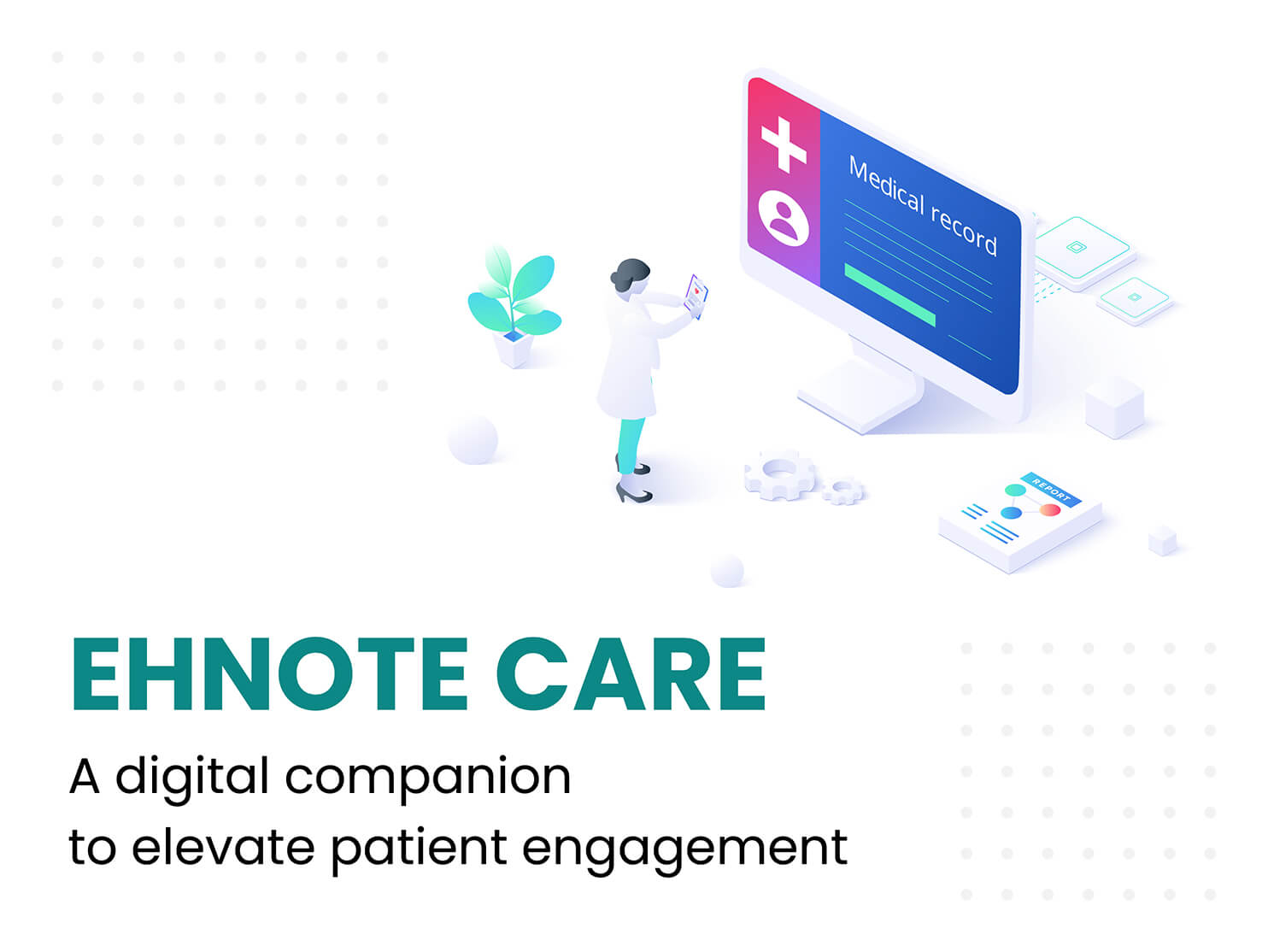 ---
Digital transformation remains a top priority for healthcare organizations seeking to reduce upfront investments in Health IT infrastructure and improve technology performance and reliability to support data-driven clinical practice. And this process has been accelerated by the recent crisis.
Before the introduction of lockdown measures, healthcare organizations were facing difficulties in operating costs reduction associated with health information technology infrastructure, and patient engagement improvement along with a streamlined health information infrastructure.
As the pandemic situation continues to unfold, EHNOTE Care has become an even more important tool for ambulatory care to connect patients with eye care providers. Yet, patients may not be aware or can be reluctant to make the change due to many reasons. Successful patient engagement requires outreach, education and encouragement to ensure patients feel comfortable embracing this patient engagement technology.
Educating and involving patients throughout the clinical process brings positive results to the practice-flow. It helps the patient to better understand his or her overall health with complete and accurate health records and helps eye care practitioners to make informed medical decisions. 
Bridging the gap between eye care providers and their patients:
Patients put off clinical visits following the outbreak of Covid-19 due to fear of contacting surfaces exposed to the public. Calling for virtual visits through phone calls and video visits required eye care providers to periodically extract patients' health information, which delayed the practice flow, and led to incumbent patient care. Eye care providers needed technology-enabled virtual care models along with accurate health information-flow, making it possible for them to provide seamless and quality care.
Patient involvement early and often in a clinical trial is instrumental in eye care practices today. Patient engagement not only improves and makes eye care clinics practice-flow more cost-effective, but also successfully leverages the patient's viewpoint, and improves participation by better balancing the cooperation between the eye care provider and the patient.
EHNOTE Care is a Cloud-based solution that helps bridge the gap between eye care providers and their patients. It encompasses the spectrum of attributes that contributes to the development of a streamlined health IT infrastructure and integrates the components of the eye care ecosystem.
One tap appointment booking along with complete health information at fingertips opens a gateway connecting patients with ophthalmologists and allows patients to integrate into the eye-care ecosystem, it also helps patients to stay in touch with their doctor. An integrated online payment system along the line simplifies virtual visits (teleconsultations) and in-person visits and helps form a well-organized care delivery system.
Access to complete health information of patients including allergies, birth history, genomics, nutritional history, immunization history, surgical history, personal and demographic information along with previous medical records and uploaded images for informed decision-making. And it also extracts patient's all day activity data such as, heart rate, blood pressure, temperature, sleep cycle, steps count, calories burnt, workout summaries and more from wearable devices.
It provides patients with a detailed case history through chief complaints to vitals to diagnosis to test results and treatments, and allows them to manage whole family health records at one place.
Conclusion:
The rapid rise in digital transformation accelerated by the Covid crisis has helped the healthcare ecosystem overcome its shortcomings and strengthened the healthcare IT infrastructure. Adoption rates show that the EHRs are the new wave of digital transformation in healthcare, and they are helping healthcare organizations to move forward with streamlined care delivery systems.
EHNOTE , a Cloud-based Software that is emerging as India's leading Ophthalmology practice management software, provides electronic health data processing, secure storage and analytics to digitize the overall practice flow of your eye care settings. We are currently catering to India's top eye care hospitals such as, Max Vision super-specialty eye hospitals, Nethra eye institute and Win Vision eye hospitals.
To know how EHNOTE Ophthalmic EHRs magical touch has helped Max Vision super-specialty hospitals to integrate with healthcare ecosystem!
To Register a Demo, click https://bit.ly/3ckSxIo