Revenue Cycle Management: Improving the financial stability of healthcare practices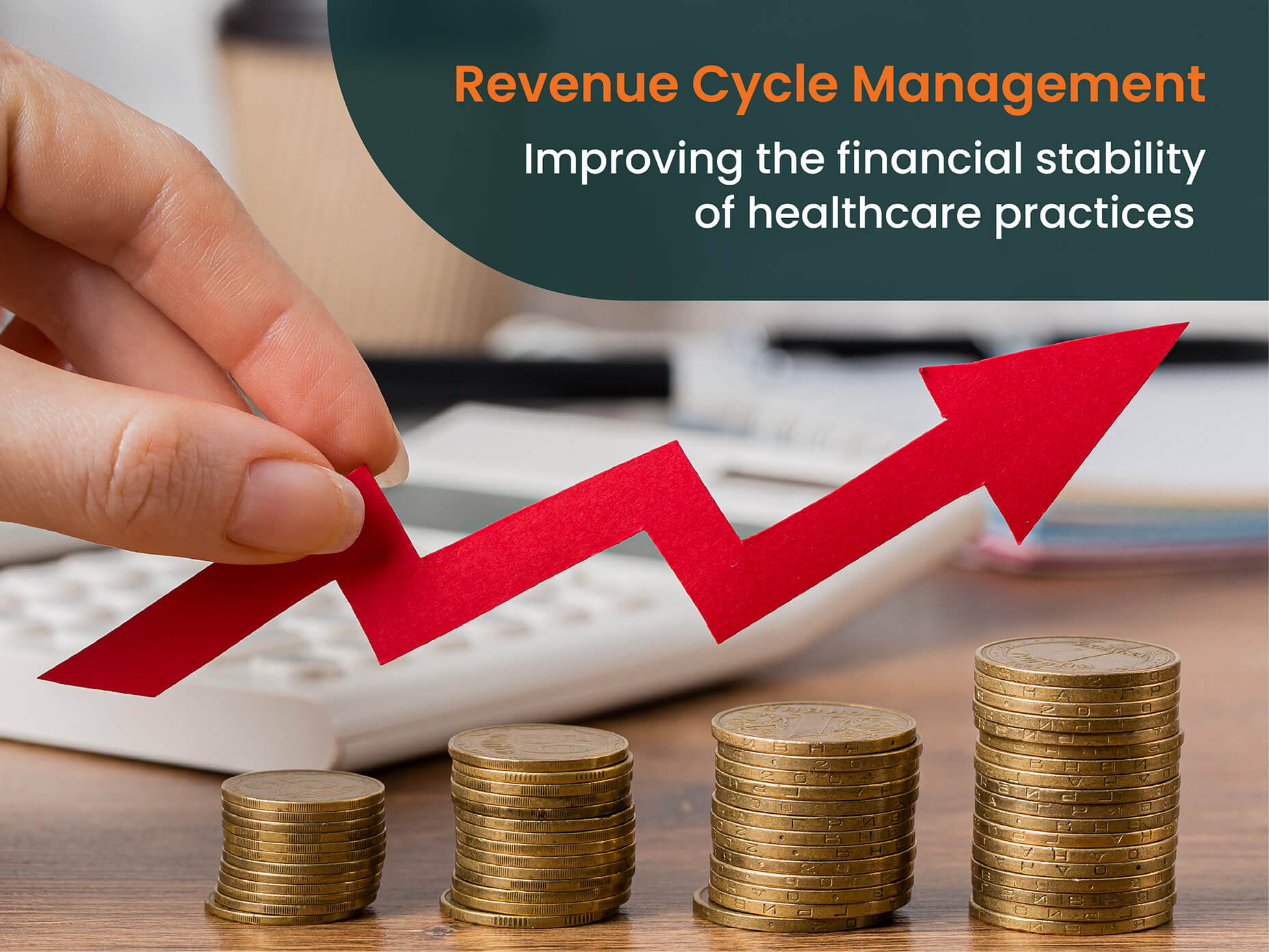 ---
Revenue cycle management plays a vital role when it comes to running a thriving practice. A practice's financial and administrative success depends on how well its RCM system has been planned and implemented.
Every day, the payer pool keeps growing exponentially, creating more complications in administration. It gives rise to difficulties in reimbursements and makes it more challenging to keep up with these changes.
Outsourcing revenue cycle management can free healthcare practices from reimbursement complexities, but juggling dozens of RCM vendors comes with its own challenges. It puts a barrier between the revenue department and all the other departments of the practice. As a result, the revenue department gets isolated, limiting communication and collaboration with other caregivers. Indeed, the financial aspect plays a crucial role in patient care. However, if there is no interoperability among the clinical, administrative, and financial departments, care providers cannot deliver the right care to the patient at the right time.
The key to solving this issue is a fully-integrated health information and practice management system with an incorporated revenue cycle management system.
But What Is Revenue Cycle Management?
Revenue cycle management is a process for healthcare organizations to receive payment for rendered services. It represents the complete healthcare revenue cycle, starting when a patient schedules an appointment with their healthcare provider and ending with the collection of all claims and payments for the services rendered. In other words, it refers to the overall lifecycle of a patient's account, from registration to billing.
In comparison to a revenue cycle management system, the traditional billing system lacks an end-to-end perspective. The traditional fee-for-service system of billing is characterized by the individual services and procedures performed for a patient. It doesn't portray a comprehensive picture of a patient's care journey. It works in fragments and limits healthcare organizations from generating reports that will aid in better financial decision-making.
EHNOTE connects all the touchpoints in a hospital and creates a unified infrastructure that facilitates seamless interoperability among all the departments of a healthcare practice, where care providers can monitor and track all the activities of a patient during his or her care journey. They can verify whether all charges are captured correctly, file claims directly, identify unprocessed claims, manage denials, identify underpayments, monitor A/Rs and get comprehensive reports and analytics of all the activities.
Furthermore, the system analyses the data generated along the journey and provides actionable insight, using which hospitals can optimize revenue management, reduce A/Rs, increase reimbursements and reduce denials, improve collections and profitability, enhance the quality of care, reduce administrative burden, optimize resource allocation and utilization, and foster personalized care plans for individual patients based on their ability to pay.
Conclusion
The shift to value-based reimbursement has given a new shape to how hospitals or practices get paid! Now healthcare is becoming more patient-centered rather than being focused on the diseases. Therefore, an end-to-end revenue cycle management system is essential for the current and emerging care-model transformation. Healthcare organizations can no longer compete or retain patients using the traditional methods in this new technology era!
They need a sustainable system, which can do much more than filing claims or collecting payments.
Click here https://bit.ly/3ckSxIo to register a free demo and discover how an integrated revenue cycle management system can boost productivity and efficiency of your healthcare practice to make you capable enough to get a competitive edge in this changing healthcare landscape!