How to make EHR data more patient-centric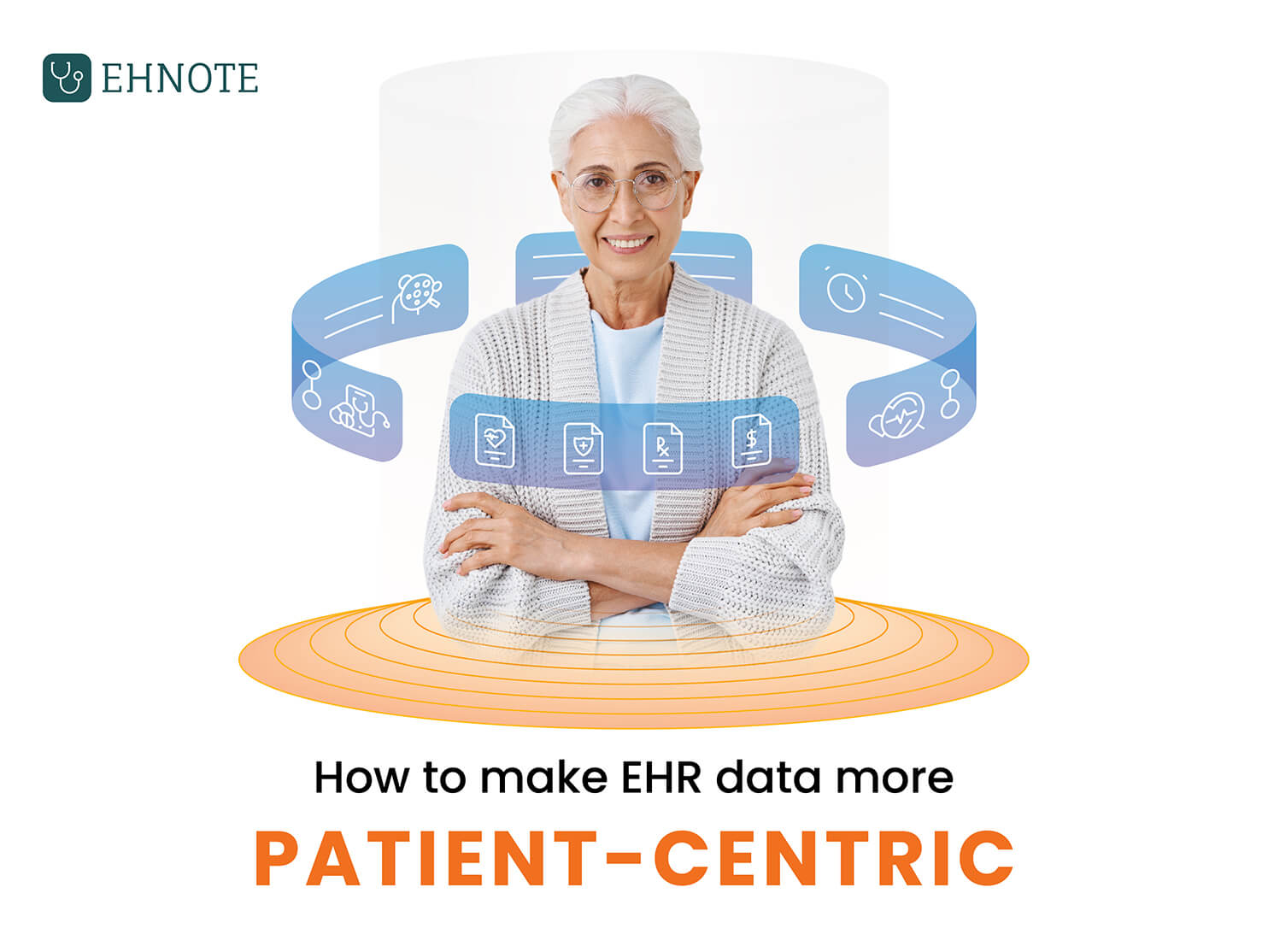 ---
EHR or Electronic Health Record data is a transformative tool for healthcare improvement and as such should be more patient centric in terms of reducing healthcare costs, in ensuring privacy and protection of patient's health data.
The definition of EHR itself implies a real life, patient centric record with immediate and secure access for permitted users. As per the report of Grand View Research, the global EHR software market was worth $20.4 billion in 2018 that is expected to reach $33.294 billion by the end of 2023.
The advances in EHR technology is resulting in modern EHR programs taking the patient story as the core of their service. EHRs are now designed in such a way that all the data available look presentable, easy to digest and viewed in chronological order and is understandable for both the physician and the patient.
In developing economies like India, EHR implementation is still in its nascent stage with a very low doctor patient ratio of 1:1700 there is a necessity of having an EHR data that is more patient centric. The EHRs have the potential of disrupting healthcare in a way that is quite unimaginable in India.
Making EHR data more patient centric – How is it possible
According to the Deloitte survey, the majority of healthcare providers are utilizing data for promoting patient centric care with their dedicated resources in hand. Healthcare organizations with patient centric objectives such as taking personal healthcare responsibilities, disease prevention measures are resulting in driving better health outcomes and greater patient satisfaction rates.
To make EHR data more patient centric some of the key steps are required to be taken during the EHR design and development stages only as it is necessary to create the EHR design as per the requirements of human information processing and perception.
Therefore, it is necessary to keep in mind the following considerations during EHR design creation such as-
Iterative Design Process

The EHR design should focus on user needs with a well-planned software concept and detailed functional documentation. The documentation itself should be based on user reflections and needs based on consultation with doctors, nurses, patients and other parties involved in healthcare.

Easy documentation and reporting layouts

With the EHR software dealing with a vast amount of data, the EHR usability plays a crucial role so practitioners should be able to document and report information easily. The data must be standardized across the whole system so that it has the same patterns and unified terminology.

Involvement of developers

The platform and its scalability should be taken into account during the EHR design stage itself with the active involvement of developers. The involvement of software developers helps in avoiding inefficiencies at costly changes at the grass root level itself thereby improving the EHR's operability and speed.

Removing Obstacles

Making EHR data patient centric also means physicians and their technology providers should account for disparities between what regulations demand and the type of data physicians choose to collect based on patient needs.
The majority of EHRs like EHNOTE is built to support multiple medical specialties and general workflows within the practice. However, with proper customization capabilities, doctors should be able to configure the EHR like EHNOTE to suit their workflows.